about Linkwin
LINK good ideas, WIN better health!
LinkWin Technology Co., Ltd. is made up by a creative team of energetic, goal-oriented, sharing, and effective experts. All devotion to carbon material research and development leaded to the most advanced and exclusive technology.
After receiving the Start-Up Award in 2007, LinkWin received the first Innovation Award in 2008. The next milestone for LinkWin was the approval of a new patent on heating.
Our Milestone
2016
2016 Medical Japan
Taiwan Industry Image Enhancement Project
2016 Rehacare in Germany
2015
經濟部中小企業處—產業加速計畫育成先鋒獎

Taiwan Excellence Award

'MEDICA' in Germany
2013
Taiwan Excellence Award
JAPAN DIY HOMECENTER SHOW
China Suifenhe International Port Trade Expo
Red Herring Asia Top 100 Award
2012
MIT Smile Mark Trade Show
MEDICA – New Product Announcement Invitation
French Patent – Method of Making Flexible Sheet Heater
2008
Small and Medium Enterprise Administration, Ministry of Economic Affairs
"The 15th Taiwan SMEs Innovation Award"
Department of Industrial Technology, Ministry of Economic Affairs 2008 Innovation
Achievement Award – "Innovations in Technology / Know How Category
Approved a new patent on Heating Device in Taiwan
Pass ISO 13485: 2003 Medical Device & ISO 9001: 2000 certification of quality & management system.
Authorized New Important Strategy Industries by Industrial Development Bureau Ministry of Economic Affairs
(5-year tax-free of Micro Porous Fiber).
Our Goals
We Deliver Innovative Solutions

HONESTY
Honesty refers to the quality of being honest, truthful and sincere, honesty is our first policy. We run the company with practicability and responsibility.

INNOVATION
All LinkWin's products have a background of professional knowledge, strong team- work, as well as constant creativities.

QUALITY
Best quality is our all time insistence. We provide the best quality & service based on world standards aspects to all our customers.

PROFESSIONAL
We dedicate to research, develop the most advanced technology and apply our professional knowledge to our products. And we also pay attention to both the current circumstance of this area and the enrichment, exchanging and passing on the professional knowledge.

COOPERATION
We regard our customers and suppliers as partners, growing with them and creating a win-win cooperation is our main approach.
IT'S NICE TO WIN AWARDS, BUT WE NEED TO KEEP MOVING FORWARD
Awards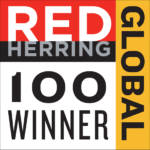 The Only One Winner of 2013 Red Herring Global Top 100 Award in Taiwan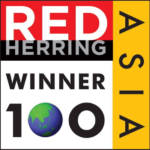 The Only One Winner of 2013 Red Herring Asia Top 100 Award in Taiwan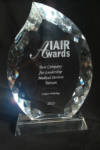 IAIR AWARDS |  2013 Best Company for Leadership Medical Device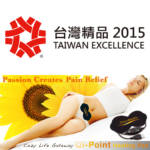 Qi-Point Heating Pad|  2013 Taiwan Excellence Award
Our Services
As a technology leader in the industry, we are very much committed to provide extensive and first-class services to our customers who like to develop their own brand with the unique Cabric Inside technology. The high-qualified staff provides professional support in all business fields and accompanies the project from A-Z.